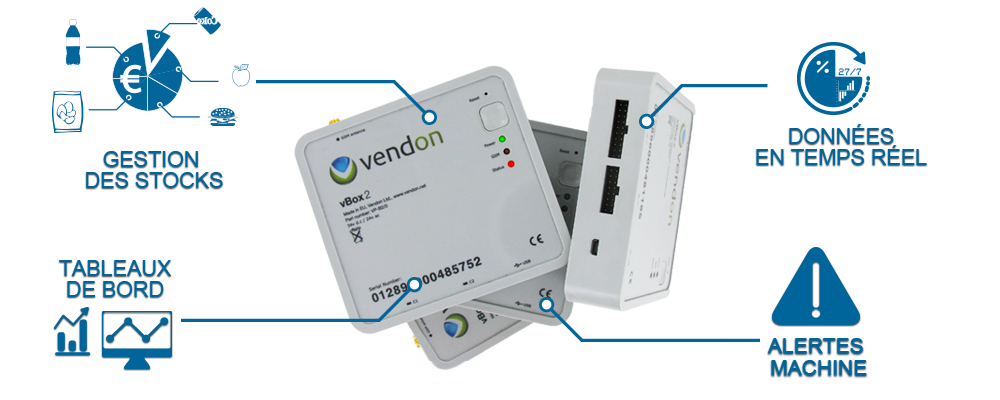 Do you make the most of your fleet?
Closer to your distributors ,
With telemetry solution VENDON, you reduce the rate of unavailability of your machines, reduce the loss of revenue, keep your commitments and maintain a high level of customer satisfaction. The solution is particularly relevant on public sites where nobody will warn of a failure or in Key Account customers requiring.
(Vendon est notre partenaire, membre du groupe DRAUGIEM)

THE SOLUTION VENDON
1 - Real-time monitoring of sales
2 - Reports and intelligent analyzes
3 - Ready for tomorrows technologies
4 - The best solution in its class'
- Return on investment
- Advanced technology
5 - Approved and certified by the machinery manufacturers.
VALUE ADDED ORBA / VENDON

TECHNOLOGY
- Monitoring real-time sale
- Support for cashless payment
- Technical supervision of your vending machine
- Alerts on selected events
- Intuitive interface and easy taken in hand
COMPLETE SOLUTION TELEMETRY
- Multi site, multi deposits
- Inventory management and procurement
- Automatic inventory planning
- A view global of the movements of your stocks
- Managing inventory in real time